South San Francisco, CA    August 7, 2017  Submitted by John Kevranian, Owner Nuts for Candy Burlingame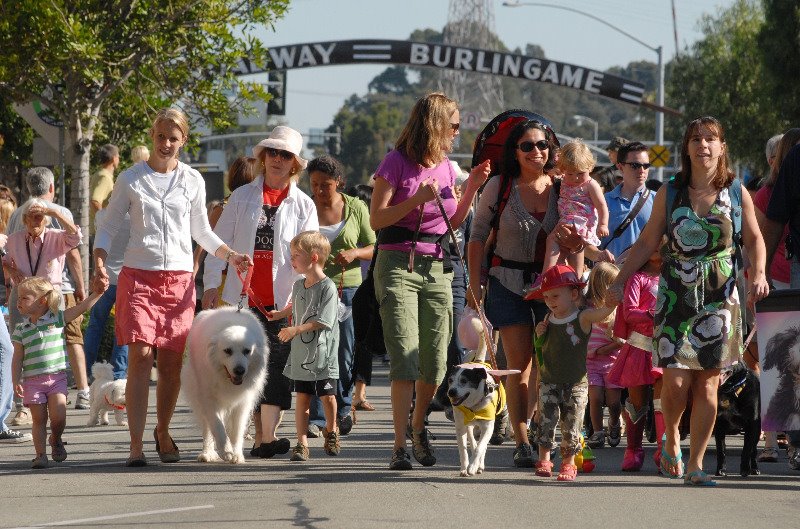 More than 1,800 spectators and 600 participants turned out for the 13th annual Burlingame Pet Parade, which took place on September 24, 2016. The parade was led by St. Paul's Nursery School. The parade marshal was Sunshine, a 7-year-old Beagle mix belonging to Assemblyman Kevin Mullin and his wife Jessica. Music was provided by the Burlingame High School Marching Band, the Los Trancos Woods Community Marching Band and the San Mateo Elks Concert Band.
The parade will assemble in Parking Lot Y on Chula Vista near Broadway, adjacent to Pick of the Litter. Those who wish to march in the parade must be there by 9:30 a.m. on September 23, 2017. The parade will march up Broadway from Chula Vista to Capuchino, where it will turn right and circle back down Broadway. The entire parade consists of a leisurely stroll that lasts about 30 minutes. Final judging will take place and prizes will be awarded immediately after the parade in front of Broadway Grill at Broadway and Capuchino.