South San Francisco, CA   January 24, 2018 Submitted by City of South San Francisco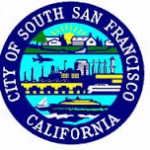 Heads up lights out alert:
Closed all day this Friday, Jan. 26, South San Francisco Parks and Recreation Department's Administrative Office, MSB, 33 Arroyo Drive, due to PG&E planned power outage.
How will this affect you?
All public spaces & classrooms at the Municipal Services Building located at 33 Arroyo Drive, except South San Francisco Police Department's lobby, will be closed from 8am – 3:30pm. Recreation classes scheduled after 3:30pm will still take place unless participants have been otherwise notified.
Calls to the Recreation Office's main line will be forwarded to the Maintenance Services Bldg., 550 N. Canal St., where Recreation staff will be ready & available to assist you.
The City of South San Francisco – Government thanks you for your patience while #PGE is replacing essential electrical equipment @ MSB.