South San Francisco, CA   April 23, 2018 Press Release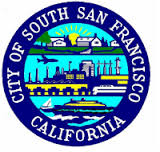 The City of South San Francisco will hold six public hearings to receive public input, draw district boundaries, and adopt an ordinance to transition to district-based elections. No maps will be drawn until public input is received on the district boundaries at the first two public hearings. As part of the process, all residents will have the opportunity to draw district lines via an online mapping tool or via paper mapping tools.
On Wednesday, April 25, 2018, the City Council will hold its first public hearing. The purpose of this first meeting is to identify neighborhoods, "communities of interest," and other local factors that should be considered or used as building blocks to begin drafting maps. The City's demographer, National Demographics Corporation (NDC), will launch a "public participation kit" that includes a paper map of the City so all residents will have the opportunity to propose district maps for considerations.  NDC will also launch an online mapping tool in the coming weeks which will be posted here on the City's website. A video tutorial of how to use the online mapping tool will also be made available here so residents can learn how to draw and submit proposed maps online.
For more information about the district-based elections process visit out website at http://www.ssf.net/government/district-elections