South San Francisco, CA   July 25, 2018   Press Release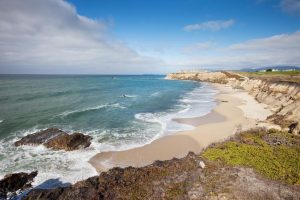 Did you know not all of our beaches are considered safe for water use due to contaminants? The County of San Mateo does regulary testing and provides updates on their website every Thursday AM. We recommend checking out this resource if you have any concerns or before heading out to local beaches. CLICK HERE for that information.
FROM THE COUNTY:
Water samples from natural recreational waters in San Mateo County are sampled each week for concentrations of indicator bacteria.
If concentrations of indicator bacteria exceed State or County standards, the area is posted to warn users that they may become ill if they engage in water contact activities in the posted area.
As a reminder, we advise against swimming in ocean waters during and 3 days after a storm. When swimming in ocean waters, always stay at least 300 feet from a flowing storm drain or creek mouth.
IMPORTANT NOTICE: The following locations have elevated levels of indicator bacteria and are posted with warning signs. The following list was last updated Wednesday, July 25th, 2018 based on samples collected  Monday, July 23rd, 2018:
Ocean Beaches*
Pillar Point #5 (Capistrano Beach – small beach off Capistrano Rd.)
Pillar Point #9 (Beach south of launch ramp in outer harbor)
Surfer's Beach
San Gregorio Beach (NOT SAMPLED)
Creeks (Where they meet or cross the beach)​
San Vicente Creek (at Fitzgerald)
Pilarcitos Creek (at Venice-South)
San Gregorio Creek
Pomponio Creek
Bean Hollow Creek
Bay Beaches*
Erckenbrack Park
Marlin Park
Signs limiting the recreational use of these waters have been posted and will remain in place until the level of indicator bacteria drop below State thresholds.  You can also check for closures and postings on San Mateo County's Beach/Creek Posting Hotline announcement at (650) 599-1266
.  Read on for more information on the County's Recreational Water Quality Monitoring Program, including:
Description of the County's Monitoring Program
Posting Criteria
Explanation of Signs
What Waters to Avoid
Description of Exposure Symptoms
Volunteer Opportunities
Recreational Water Quality Monitoring in San Mateo County
Thousands of people use San Mateo County swimming areas annually. On any one day, people can be found swimming, surfing, body-surfing, diving, or just walking through the water's edge at any of the Ocean or Bay water beaches in San Mateo County.
Generally these waters are clean and safe for swimming. However, to ensure public health and safety,  San Mateo County Environmental Health Services, with the help of volunteer samplers, regularly test these waters for contamination. If problems are found the public is notified and steps are taken to control the source of contamination.