South San Francisco, CA   September 19, 2018 Submitted by Rose via FB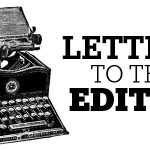 Hello, I am local cat rescue group lady (not crazy yet!) and I'm looking for help feeding local feral cats in SSF.
Recently we have lost several feeders, due to illness, moving and sorry to say, death. We have several managed colonies in SSF and throughout the Peninsula.
The cats have been TNR'd (trapped, neutered and returned), they are healthy and have been vaccinated. Our mission is to reduce the population of cats and unwanted kittens through TNR. We are looking for volunteers that like cats and would like to help feed. It only takes about 20 minutes of your time. It's a very rewarding experience. We supply the food and support.
We also provide community service hours which are non-profit certified. If you are interested contact Rose @ 650 302-5653. We also have many adoptable kittens and are looking for fosters. Thanks for reading and hope to hear from you soon!