South San Francisco, CA   October 2, 2018 Submitted by Reem Nasrah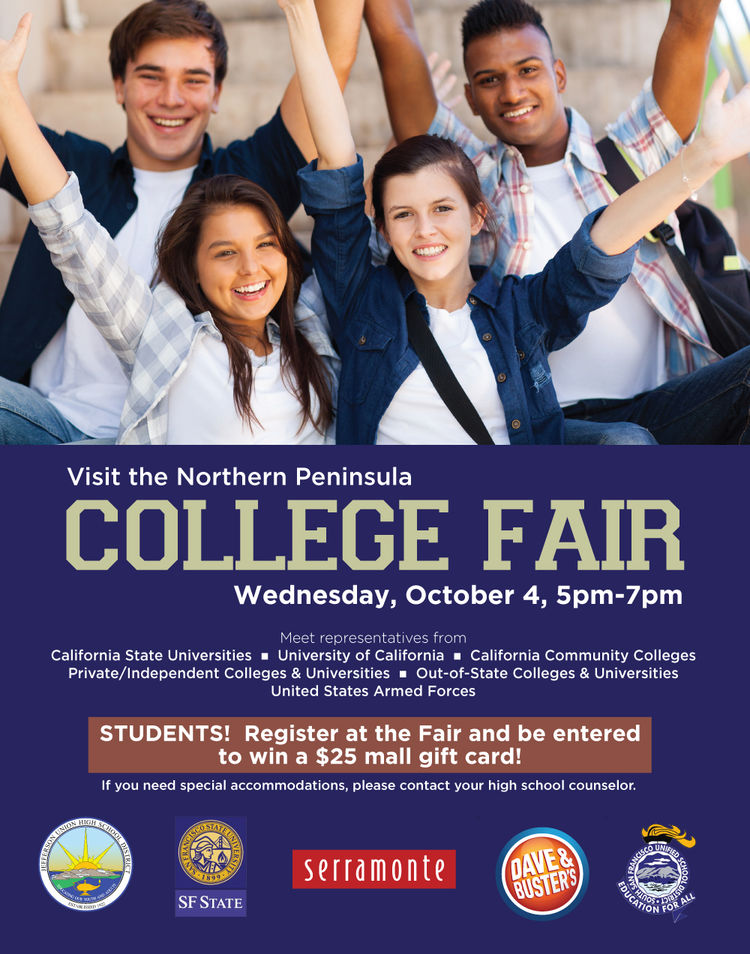 Join the KMEL Street Team, the US Army, and San Francisco State University at the Northern Peninsula College Fair on Wednesday, October 4th from 5PM-7PM at Serramonte Center. Meet with tons of representatives and find out what options you have for your future! We'll also have tons of prizes to hook you up with! Be sure to register at one of the registration tables at the College Fair for your chance to win a Serramonte gift card!
Go to the College Fair to meet with over 50 college representatives!
Meet representatives from: California State Universities, University of California, Community Colleges, Private/Independent Colleges & Universities, Out-of-State Colleges and Universities, U.S. Armed Forces.
FREE! event!
Wednesday, October 3
5:00 – 7:00 pm
Serramonte Shopping Center, Daly City
Students – Register at the Fair to be entered to win a $25 mall gift card!