South San Francisco, CA   January 24, 2019  Submitted by Ryan Sebers, SSFUSD PIO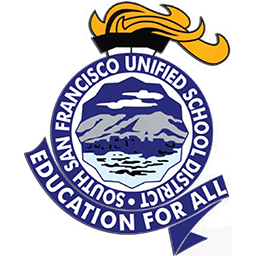 To Our Buri Buri Elementary and Alta Loma School Communities,
We have been informed by the South San Francisco Police Department of a non-school related crime in the community near the general area of Buri Buri Elementary School and Alta Loma Middle School. The victim of the crime sought help from staff at the Buri Buri school office after the crime was committed. Although the schools were unaffected by the incident, both were placed under secure campus status as a precaution. This means that doors were locked, and entering and exiting campus was temporarily restricted. No students or staff members were harmed or in any danger, and the criminal activity reported by the police occurred away from our campuses.
At this time, the police have a suspect in custody and there is no threat to the schools or surrounding community.
Both schools have returned to normal operating status and police have verified that the areas in and around the schools are safe. South San Francisco Police are continuing to investigate the matter. Should you have any questions about this issue, you may contact the police department at 650-877-8900.