South San Francisco, CA   January 24, 2019 Submitted by SSFPD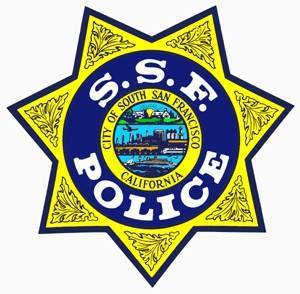 On Thursday January 24, 2019, at approximately 11:00 a.m, the South San Francisco Police investigated a non-school related shooting that occurred on Camaritas Avenue, near the general area of Buri  Buri Elementary School and Alta Loma  Middle School.  The  victim  of the shooting  sought  help from  staff at the Buri Buri school office after the crime was committed. Although the schools were unaffected by the incident, both were placed  under "secure  campus" status as a precaution.  This means  that doors were locked, and entering and exiting campus was temporarily restricted. No students or staff members were harmed or in any danger, and the criminal activity occurred away from school campuses.
As a result of the police response and investigation, a suspect was located in the area and taken into custody without further incident. There is no threat to the schools or surrounding community. Both schools were returned to normal operating status within 30 minutes of the initial police response.
The victim sustained non-life threatening injuries and there were no other injuries reported.
South San Francisco Police are continuing to investigate the matter and anyone  with information  related  to this incident is asked to call the SSFPD at 650-877-8900.
###
ARREST INFO (OMIT NAMES OF JUVENILES)                      (cont. on reverse) D
NAME           Seegmiller, Miles Joseph Pasion                             NAME                           
CITY OF RESIDENCE OCCUPATION
   South San Francisco              
CITY OF RESIDENCE                                                                                                  OCCUPATION
DATE OF BIRTH  11/13/98   AGE   20                                                                    DATE OF BIRTH                       AGE
HT        5'8″     WT       120       HAIR        Blk.      EYES        Brn.     HT                          WT                          HAIR                          EYES
BOOKING  STATUS          San  Mateo County Jail                       BOOKING   STATUS                                                                                                   (bail amount, where held. etc.)   (bail amount, where held, etc.)
I  CHARGES             664/187  PC, 211 PC