South San Francisco, CA   August 22, 2019 Submitted by SSF Scavenger Company, Inc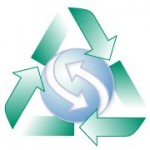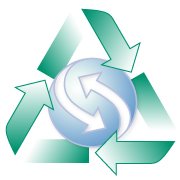 Styrofoam, cups, plates, takeout container, and trays.. which is the correct bin dispose these materials?
The GRAY bin!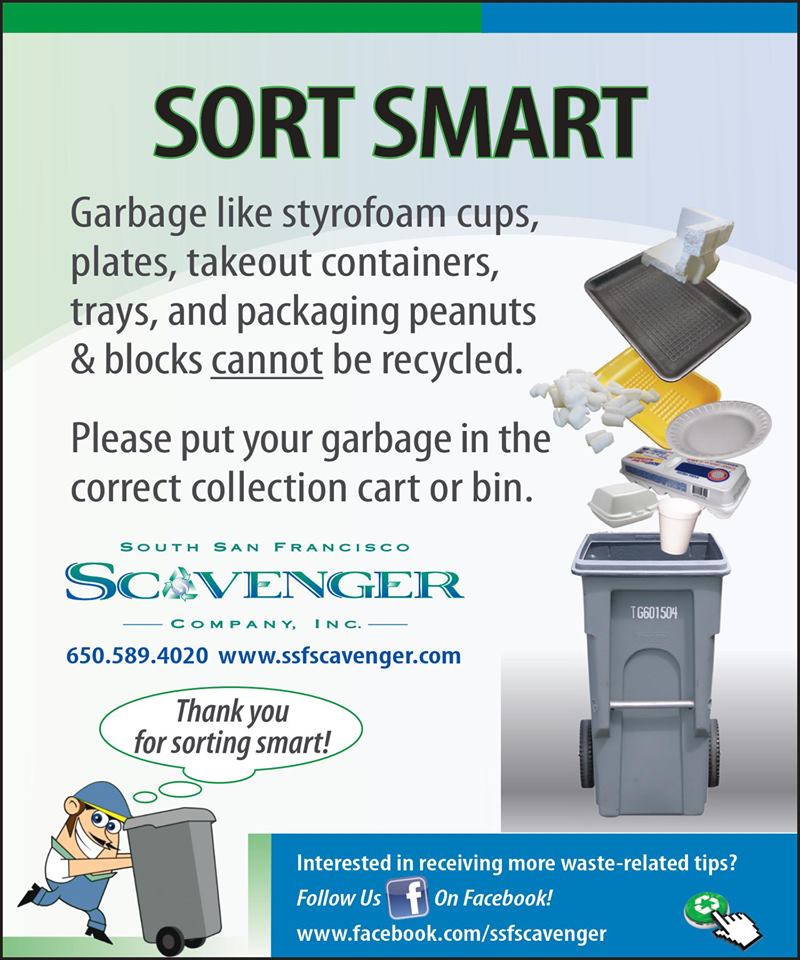 We continue to share the word on Sort Smart to help you sort your garbage in the correct collection cart or bin.
Questions? Please contact the SSF Scavenger Company, Inc. at 650-589-4020. or visit www.ssfscavenger.com
###
Our South City neighbor inquires  "What about if they have the recycle symbol 1-7?"
Our Scavenger Co. responds:
The symbol only tells us what type of resin was used to make the product. All of these items are likely to have the #6 and are not recyclable through our programs.
Packaging peanuts may be donated to UPS and similar mailing stores. Large pieces of block Styrofoam may be recycled through drop off programs. Check www.recyclestuff.org to see if there's a drop-off that is convenient for you.