Review on New Japanese Restaurant
South San Francisco, CA June 4, 2013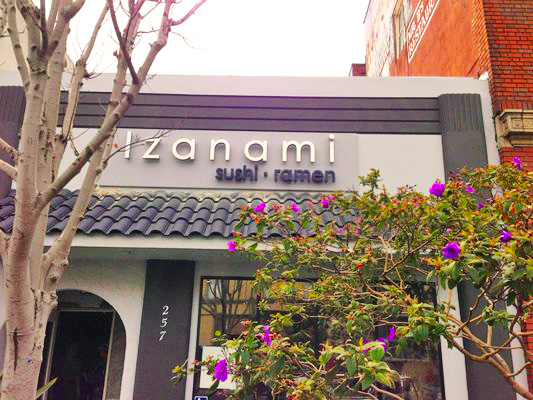 Thanks to Grace Garcia for the review on the new Japanese Restaurant on Grand Avenue. Although we were sorry to see long time El Charro leave, we were curious about the new place.  This is from Grace:
Izanami, the new Japanese restaurant on Grand Avenue.
Just tried it for the first time tonight and it was delicious! Good quality sushi, sashimi, and decent ramen. The interior design is modern and refreshing for SSF. We need more businesses like this in our neighborhoods. Check it out!Cristina Sandoval, Jasmin Sutter, Felicitas Flores and 5 others like this.
Andrew Sedik My wife and I went there last week for lunch and I agree with Grace Garcia's assessment. We will definitely be going back to Izanami!
Ellen Minucciani Nothing against new restaurant, but what happened to El Charo?
Everything South City Wellington retired.
Ellen Minucciani My goodness. Well, guess that is logical. Used to go there all the time. When my son was a toddler (he is 41 now!) they used to make his food first, so it could cool down a little before bringing it to the table. They were great!
William Shon II We need more places like this around town. SSF is definitely lacking good Japanese food. I'll have to try it and let you know. I think we're good on Chinese restaurants except for maybe a Sichuan (spicy type) place. Sorry to say but we need a good pizza place, I'll just have to drive to the city or Toto's.
Marisa Tamburini Meier I'll have to try it. El Charo was our family favorite, too. Congrats Wellington
Patricia Baker Sorry to hear El Charo is no more — lots of fond memories of eating there. But it's good that the new restaurant at that location provides good Japanese cuisine — I agree there aren't many of those in the SFF area.
Debbie Lallas We went to Izanami a few weeks ago. Fabulous food and very attentive service. Asparagus wrapped steak awesome!
Brian Gavin Wow–bummed to hear that El Charo is no more. That was our family's default place for great Mexican food and friendly faces.
Cristina Sandoval Will definitely try it this weekend, I love sushi!
Amanda Kesner-Hays My family ate there right after they opened. The food was quite delicious, and the staff was very patient (as were the other patrons) with our rowdy 3- & 5-year-olds. Been meaning to go back (once we're alone or brave enough to try the kids' best behavior again).
Justin Guzman I just came from there. It's just ok. The atmosphere is nice but they don't have as big a selection or bento boxes like some sushi places. American Sushi House in Pacifica is still my favorite sushi place.
Laura Michaelis Food was great, atmosphere was beautiful, service really good
More reviews can be found on YELP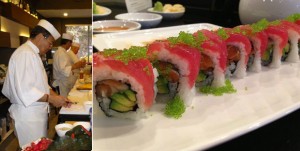 257 Grand Ave
South San Francisco, CA 94080
(650) 636-2267
Mon-Sun 11 am – 2:30 pmMon-Thu, Sun 5 pm – 9:30 pm

Fri-Sat 5 pm – 10 pm