South San Francisco, CA    August 13, 2018  Submitted by Teresa Montgomery SSF Scavenger Co. Inc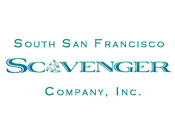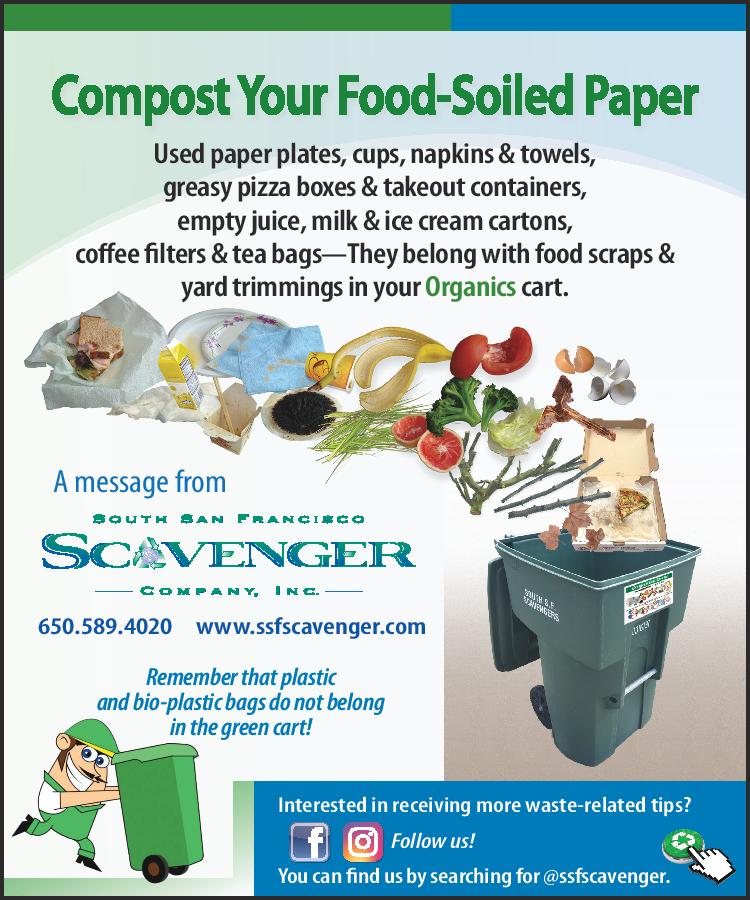 Food scraps are only wasted if placed in the garbage.
Put food scraps in your organics cart or bin and we'll transform them into fuel and compost!
Find more tips, facts, and special announcements on Facebook.
Food Scraps Collection Program
Residents can recycle food scraps and food-soiled paper along with yard trimming in their green cart. Peels, scraps from kitchen prep, leftovers, napkins, paper cups….all of these items will from now on feed our new Anaerobic Digester (AD) instead of the landfill! The digester generates compost and clean fuel to power our collection trucks.
Collecting Your Scraps
Use your Kitchen Pail to easily and conveniently collect food scraps in your kitchen. To keep your pail clean and cut down on mess, line your kitchen pail with newspaper and wrap soggy food scraps in paper bags or paper towels to absorb moisture.
Important: Please no plastic bags, including compostable "bio bags."
Empty the contents of the food scraps pail into your green cart as needed. Please do not leave the kitchen pail inside the green cart or at the curb. We will only collect food scraps that are placed inside your green cart.
Tip: To prevent any feared odors place food scraps in the freezer until the night before collection.
ACCEPTABLE ITEMS

Leftovers
Plate Scrapings
Fruit Peels, Trimmings, Cores
Vegetable Peels, Trimmings, Cores
Bones
Egg Shells
Coffee Grounds
Tea bags
Meat
Bread, Rice, Pasta, etc.
Food Soiled Paper and Cardboard Products
Pizza Boxes
Paper Plates
Milk Cartons
Paper Cups/ Coffee Cups
Paper Napkins
Cardboard To-Go Containers
ITEMS NOT ACCEPTED

No Pet Waste
No Plastic Bags
(Including bags marked compostable or "bio")
No Glass Bottles or Containers
No Plastic Bottles or Containers
No Aluminum Cans
No Metal Cans
No Plastic Drinking Glasses
More information please CLICK HERE