South San Francisco, CA   November 4, 2018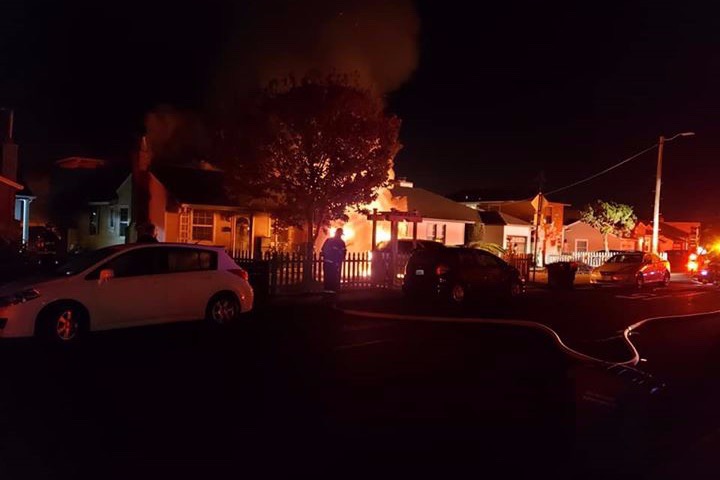 We had gotten word that a bad fire had completely burnt a family out of their South San Francisco home last week and have been notified that a GoFundMe account has been set up for this extended family living in the Park Haven neighborhood. The elder adult children all graduated from El Camino High School and the younger children are students currently at Ponderosa Elementary School. This family needs help with just about everything so please dig deep and share this message far and wide. With the holidays coming up this is a huge set back for any family. They are our South City family and our community will step up because that is who we are. The GoFundMe page shares the following:
'Early Tuesday morning marks a day we will never forget. Midnight of October the 29th my son's and his wife's family lost their home to a devastating explosive fire. With the Grace of our heavenly Father everyone in the family is ok.

A total of 8 people; 4 children ages 5, 8 & 10, 1 young adult age 21 and 4 adults were granted a 2nd chance at life. Although we are most grateful that we have our family with us and nothing could be better news; everything else was lost including 4 family pets which perished in the unforgiving flames.

We are in tremendous need of help, resource and financial assistance. The heartache and the emotional state of our family is immense.

\With prayer, time, determination and faith our family will rise from this tribulation. With the help, love and support from family, friends and all of you. We are very thankful for any and all of your help to restore our lives.

We are in need of housing, cloths, food and money. Currently some of us in staying in hotels and others sofa surfing. Facing homelessness with children is scary to say the least or not being able to be with each other has also been very hard. It is difficult to explain just how this has effected the family.

We want to take a moment to thank you from the bottom of our hearts for your love, generosity, prayers, support and thoughts. We pray that God will bless us with the strength, comfort and wisdom to to get through this in Jesus name . . . Amen'
TO VIEW THE NEWS REPORT VIDEO CLICK HERE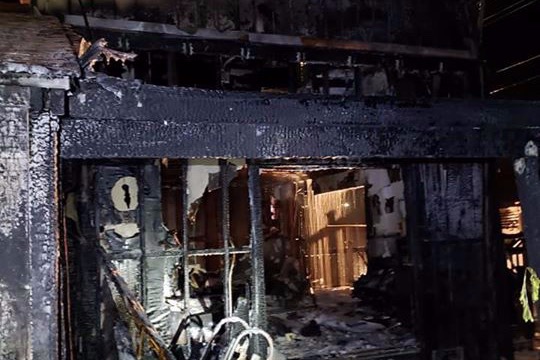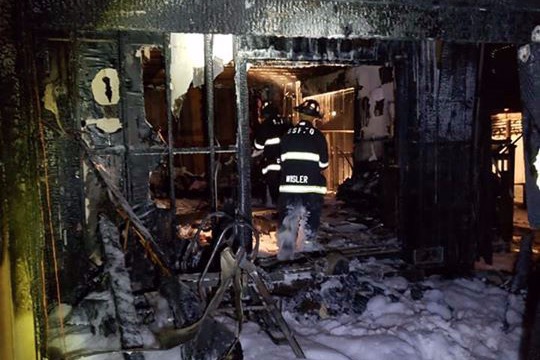 UPDATE: BELOW ARE THE ITEMS THAT THE FAMILY DESPERATELY NEEDS.
Please message us if you can help purchase these items – ESC will help ensure they are given directly to the family. Thank you!
Clothing:
White polo shirt 20 pcs size 14/16 (for boy and girl)
10 pcs size 7/8 (girls)
10 pcs stretchy pants khaki /navy blue Size 14/16 for girls
10 pcs elastic-waist pants for boys size 14/16
10 pcs size 7/8 for girls skirts or pants
Shoes:
Kids 5.5 boy
13 girl
Woman 6.5 7
Mens 10.5, 11, and size 13 converse/boots or 14 athletic
Personal Items:
Shampoo
conditioner
Laundry soap
Toilet paper
Paper towels
Hand Sanitizer
Wipes
Lubriderm lotion
Toothpaste
Household:
Plastic Spoons and forks
Canned goods?
3 lamps.
Pillows (8-18 firm)
Cotton pillow covers
Air mattress
Stepstools
W.E. random electronics even if the screens are cracked for the kids
Extra chargers for iPhone and USB
School supplies:
Pens, highlighters, Mechanical pencils, erasers, sticky notes, clips, etc.
Gift Cards: Target, Safeway, Costco